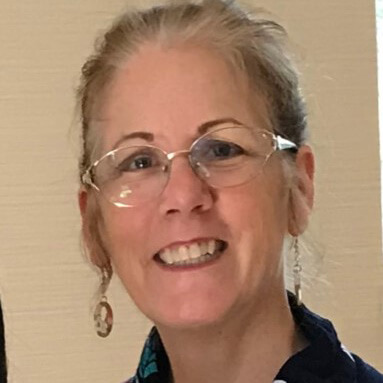 Serving At: Kobe Union Church
Home Country: United States of America, North America
WAYS TO REACH ME:
The Rev. Claudia Genung-Yamamoto is a missionary with the General Board of Global Ministries of The United Methodist Church, serving as lead pastor of Kobe Union Church in Kobe, Japan.
Rev. Claudia has been a missionary for 30 years. She became a Global Ministries missionary associate in 1980-82 and worked in the Bott Memorial Children's Home in Machida, Tokyo, Japan, and in 1992, came back to Japan with her husband Toshi to work at the National Christian Council of Japan in Tokyo (NCCJ). At NCCJ, they primarily worked with peace, justice, human rights and other Christian related social issues.
They were called to Kobe, Japan, in 2011 and Claudia worked with the Kagawa Center Kobe Jesus Band Church and Tengokuya (Heaven's) Café for almost eight years working with community outreach and church development. In 2019, she was called to be a pastor at Kobe Union Church, where she would be primarily involved with community outreach and church development.
Kobe Union Church (KUC) is an international, interdenominational, nondenominational, ecumenical English-speaking church in Kobe. KUC has a diverse congregation filled with Japanese, Filipinos, Africans, Malaysians, Chinese, Koreans, Koreans born in Japan, Japanese, Europeans and a few Americans.
"As a pastor, I do pastoral care, preaching, designing worship services (now hybrid), counseling, Bible studies (online), prayer meetings (hybrid), children's ministry, ministering with women, homeless ministry with other churches and networking with the local community." She says, "Kobe Union Church also supports UMC Advance mission partners such as the Asian Rural Institute and Kagawa Center's Tengokuya Café. My primary gifts are in networking and connecting – I love to connect people to people, people to resources, and people to God. I praise God that there are many others who work together with me as ministry is not to be done alone but with others in community. I am thankful for those of you who support me with your prayers. Since COVID-19, we have had to pivot in the ways we do things but have been able to help many people in need. We started a Care Ministry that is ongoing to bring food to those who have lost their jobs or who are on social welfare. People in our community, some of whom are non-Christians, have been generous in donating to our church for those who need food assistance. We also receive food from Kansai Food Bank and jointly share food with people in need at the Kagawa Center. A new paradigm has emerged out of this crisis and we have found alternative ways to do church and reach out to others."
Rev. Claudia often cites her favorite Scripture when discussing her work as a missionary, Romans 15:13 – "May the God of hope fill you with all joy and peace as you trust in God, so that you may overflow with hope by the power of the Holy Spirit."
Her husband, the Rev. Toshi Yamamoto, is a Global Ministries Volunteer in Mission and former General Secretary of NCC-J as well as a former Global Ministries missionary. Toshi retired in March 2020 as the Dean of Chaplains and professor at Kwansei Gakuin University. Presently he is the Chair for the Board of Directors for Asian Rural Institute (ARI). He has authored books in Japanese and written articles on ecumenism and peace in Northeast Asia. They have two adult children living in the United States.
Email Me