Webster, Paul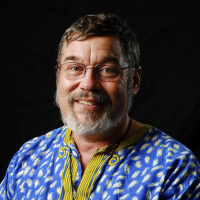 Serving At: General Board of Global Ministries
Home Country: United States of America, North America
WAYS TO REACH ME:
This serves to notify you that Mission Advocate, Paul Lee Webster, will complete service on October 31, 2021.
Rev. Paul L. Webster, commissioned in 1992, is a missionary with the Board of Global Ministries of The United Methodist Church serving as Mission Advocate of Special Projects in the United States.
Prior to serving as a Mission Advocate, Paul served in Mujila Falls Agriculture Centre in Kanyama, Zambia as a rural economic development specialist. Paul's ministry as a rural economic development specialist served the needs of poor, rural peoples. Each project promoted major programs in education, health, sustainable and appropriate agriculture, community development, evangelism, and church construction. The projects strived to address community social, economic and health problems holistically, thus empowering participants.
Born in New Richmond, WI, Paul was a volunteer in the United States Peace Corps from 1980 to 1984 as an agricultural extension worker in Guatemala. He is a graduate of the University of Wisconsin-Superior, and has done advanced study towards a Master of Planning degree at the Hubert H. Humphery Institute, University of Minnesota. He was a recipient of the Lillian Druse Mission Scholarship fund for persons seeking higher education in preparation for mission service, administered by the Wisconsin Annual Conference.
Paul returned to missionary service in 2005 after four years of state-side leave due to the chronic illness and death of his wife, Roxanne, also a GBGM missionary. During that time Paul served two years as a Local Pastor at Ladysmith and Tony UMC's in the Wisconsin Annual Conference. In October of 2006 Paul was ordained a full elder by Bishop Kainda Katembo.
Paul has one daughter, Summer and one grandson, Aaron.
Email Me