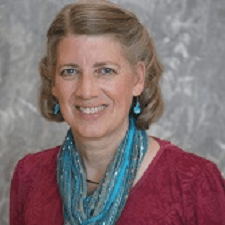 Serving At: Tansen Hospital
Home Country: United States of America, North America
WAYS TO REACH ME:
Deborah Dornon is a missionary with the General Board of Global Ministries, assigned as coordinator of expatriate services at the Tansen Hospital in western Nepal in Asia. She and her husband Lester Dornon, a physician, returned to Nepal and Tansen as missionaries in mid-2012, having served there from 1990 to 2002.
The hospital in Tansen is related to the United Mission to Nepal, established in 1954 as a partnership between the people of Nepal and a coalition of 20 Christian organizations on four continents. The United Methodist Church has a long association with this medical mission. Debbie is in charge of an office that helps personnel and their families from many countries deal with issues such as housing, visa processing, creating bank accounts, and accessing other services.
Nepal is a small country high in the Himalayan Mountains, where poverty is widespread and health facilities in limited supply. Tansen and other United Mission facilities not only treat the sick but train Nepali doctors and other medical staff to eventually assume full responsibility for the hospitals.
Debbie was born in Middletown, Ohio, where she is a member of First United Methodist Church. She received a Bachelor of Music Education degree from Baldwin Wallace College, a United Methodist-related school in Berea, Ohio. She shares her musical skills by participating in the worship team at their church in Tansen.
Raised in a Christian home, "blessed by believing parents" and "influenced by loving Sunday school teachers and youth leaders," Debbie made her commitment to Jesus in her middle school years. She recalls first hearing of "overseas mission" when the Rev. Ivan Dornon, her future father-in-law and missionary in Japan, spoke at her church when she was seven years old. After college, she went to Japan as a "missionary associate" for almost two years.
Married in 1984 and soon with small children, Debbie was unsure of service in Nepal when the opportunity arose in the late 1980s. "But as I prayed and struggled, Jesus led me to see that following Him was the only right thing to do," she says. She was not sorry and was there a dozen years. "I felt every day that I was living proof that it is not by my strength, but only through God's power that I was serving in Nepal. Our blessings received far outweighed our small sacrifices."
Lester and Deborah's adult children, Rachel, Luke, and Hannah.