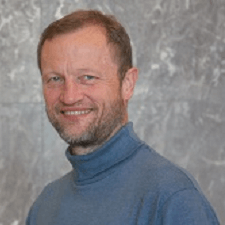 Serving At: Tansen Hospital
Home Country: United States of America, North America
WAYS TO REACH ME:
Lester Dornon, M.D., is a missionary with the General Board of Global Ministries, assigned as senior physician at the Tansen Hospital in western Nepal in Asia. He and his wife Deborah Dornon returned to Nepal and Tansen as missionaries in mid-2012, having served there from 1990 to 2002.
The hospital in Tansen is related to the United Mission to Nepal, established in 1954 as a partnership between the people of Nepal and a coalition of 20 Christian organizations on four continents. The United Methodist Church has a long association with this medical mission. Nepal is a small country high in the Himalayan Mountains, where poverty is widespread and health facilities in limited supply.
Tansen and other United Mission facilities not only treat the sick but train Nepali doctors and other medical staff to eventually assume full responsibility for the hospitals.
Lester Dornon was born in Japan, the son of Methodist missionaries. He received his Bachelor of Science and Doctor of Medicine degrees from Northwestern University, Evanston, Illinois. He felt a call to practice medicine in a place where people have little or no access to healthcare. That desire led him and Deborah to Nepal, arriving with two small children; a third child was born while they served there.
"When we left Nepal in 2002," Lester says, "we felt that when our children were well on their way to independence we would return to help again. God has opened the door for us to do just that."
Back in the US in 2002, Lester went into private medical practice in Waynesville, Ohio, and from 2005 to 2012 was affiliated with AmCare Doctors' Urgent Care in Milford, Ohio. He is a member of the First United Methodist Church of Middletown, Ohio in the West Ohio Annual Conference.
Of his spiritual journey, Lester says that he "made a personal commitment to serve the Lord when I got to college and saw the lives people around me were living, people with different values, different priorities, and no eternal significance to existence. Once I got out of the driver's seat of my life, and let God take control, I was able to leave a lot of anxiety and stress behind—to wait on God to do things in my life that were beyond my control."
Les and Debbie have 3 adult children, a son-in-law, daughter-in-law, and 3 wonderful grandchildren.